HARLEY
DAVIDSON
This project's focus was to create an on-brand design for this vending machine that the dealership had recently purchased. Read more
YEAR
2022
CLIENT
Harley Davidson [Mississauga]
COMPANY
MYC Media
WHAT I DID
Creative Design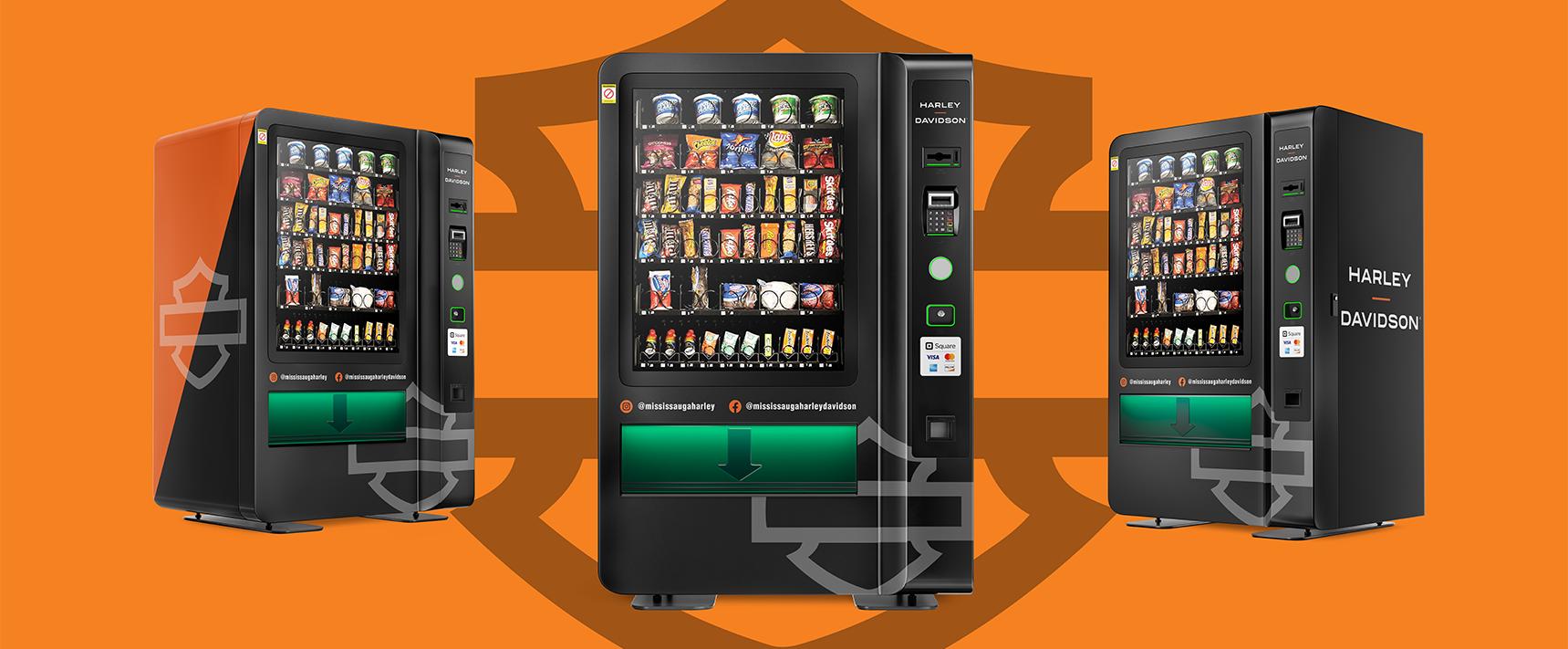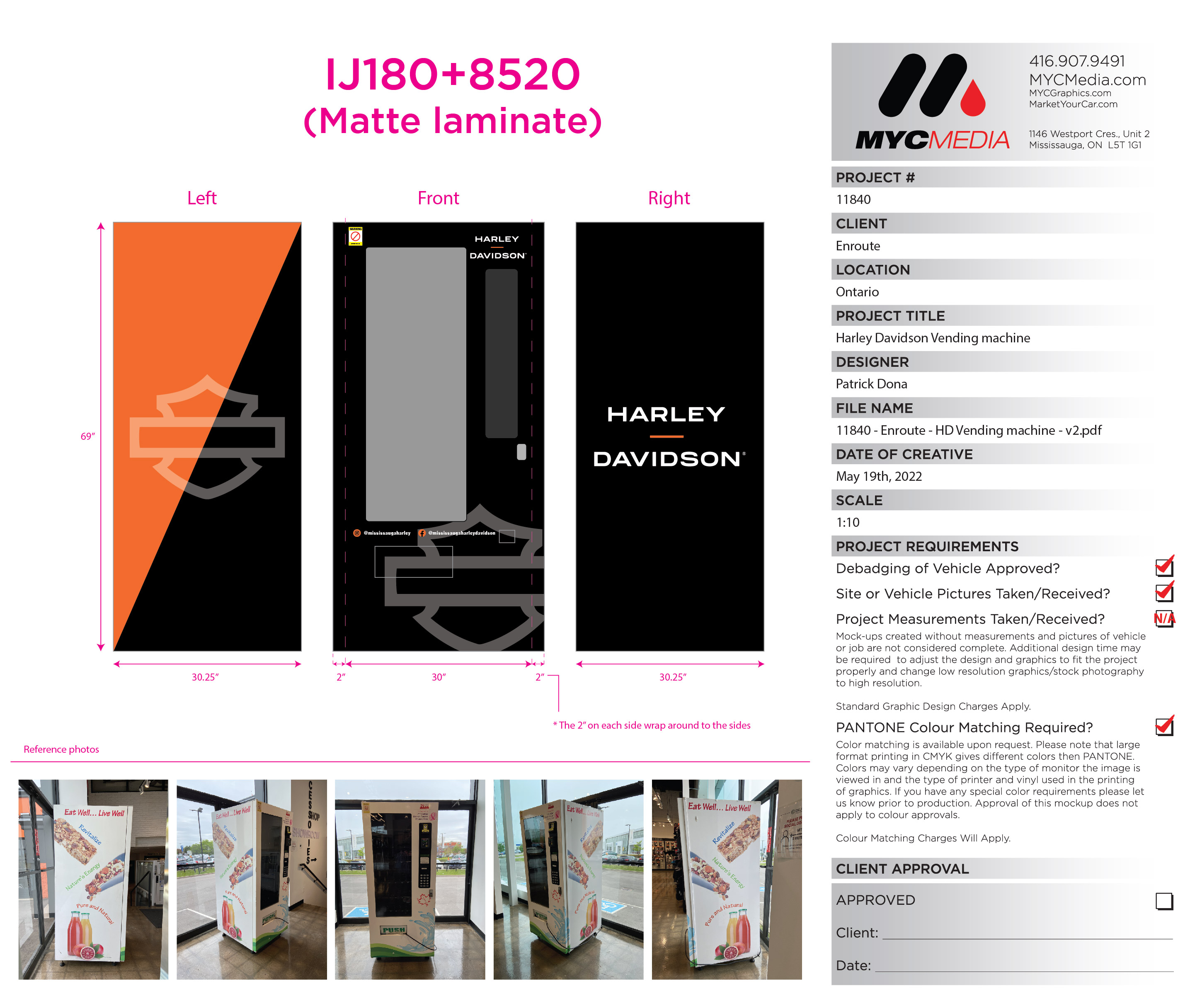 RATIONALE
Enroute vending approached MYC Media with the proposition of wrapping a vending machine that was going to be installed in a Harley Davidson's dealership in Mississauga, Ontario.

The wrap needed to reflect the company's new and current brand identity with the current brand colours and newly designed logo. This was particularly challenging in the fact that I couldn't directly contact the client as Enroute vending was the primary contact with the dealership, so the brief was a little broad with not many requirements, which left most of the design decisions up to me, which lead me into having to do more research about the usage of the brand before creating the design and submitting a concept to the client.

As we didn't have exact measurements of the vending machine, I personally went to the dealership once the machine was delivered to take measurements and create a dieline so that when we produced the graphics, they would reproduce at the correct size and scale, with propper bleeds for installation purposes.

The review process of the design went very smoothly, as both Enroute Vending and the dealership were happy with how the design turned out, resulting in a faster process when producing the graohics and being able to deliver the final and completed product within days of the initial request.

Overall, the design was successful, the client was happy with the outcome, and the machine was an excellent addition to the dealership that was seamlessly integrated into the environment.