JUPITER
GRAPES
This project was done in partnership with McKnight Inclusive Designs, where I developed two designs that will be taken into market for consumer preference Read more
YEAR
2021
CLIENT
Jupiter Grapes
COMPANY
Mcknight Inclusive Designs
WHAT I DID
Packaging Design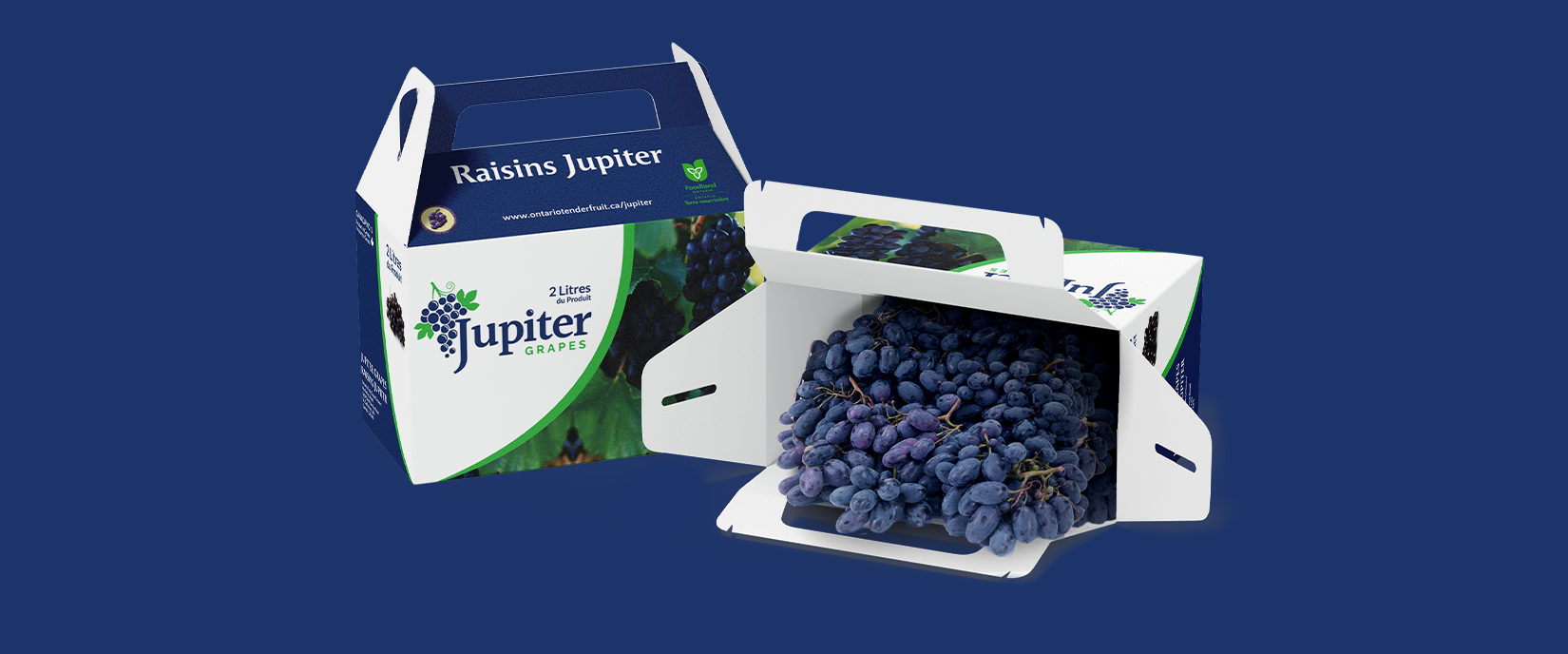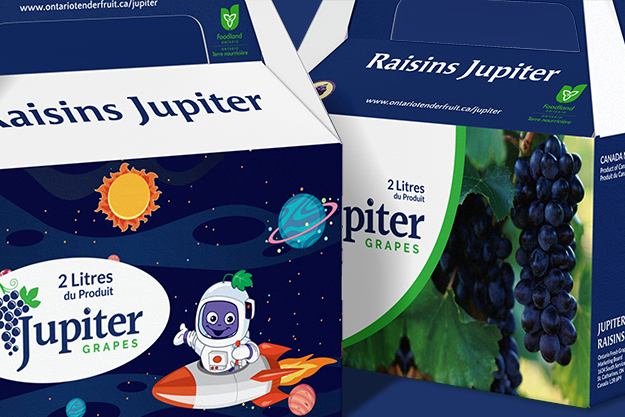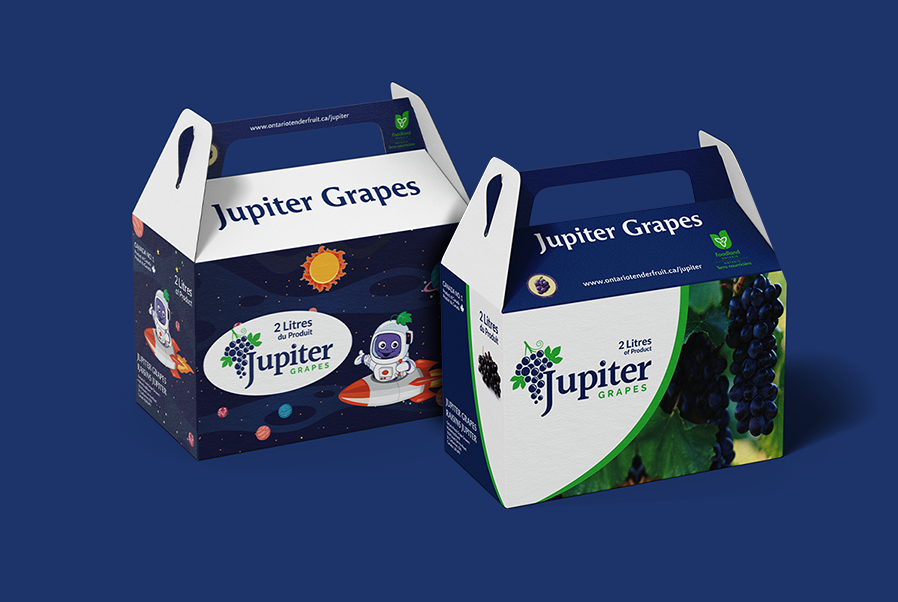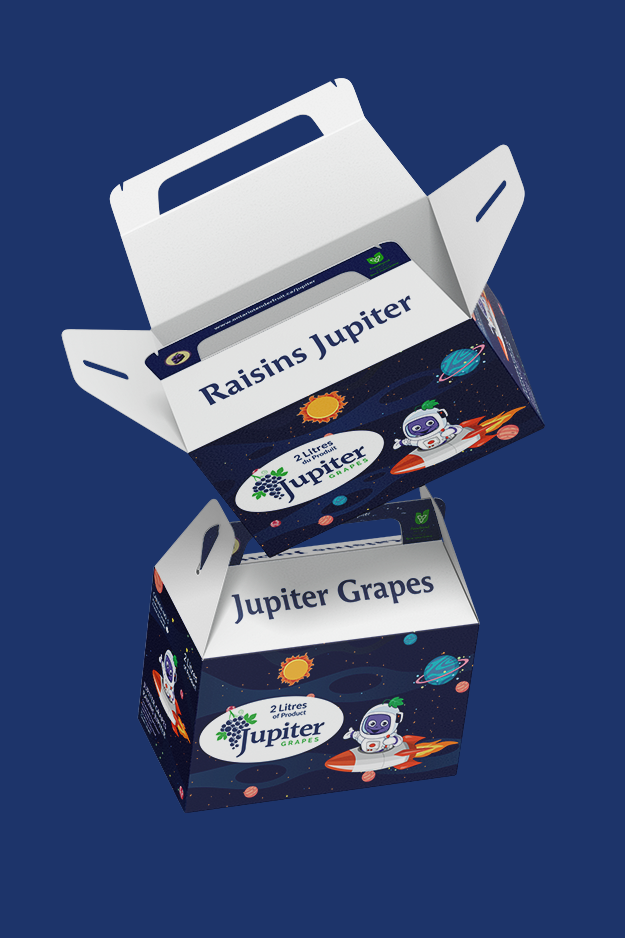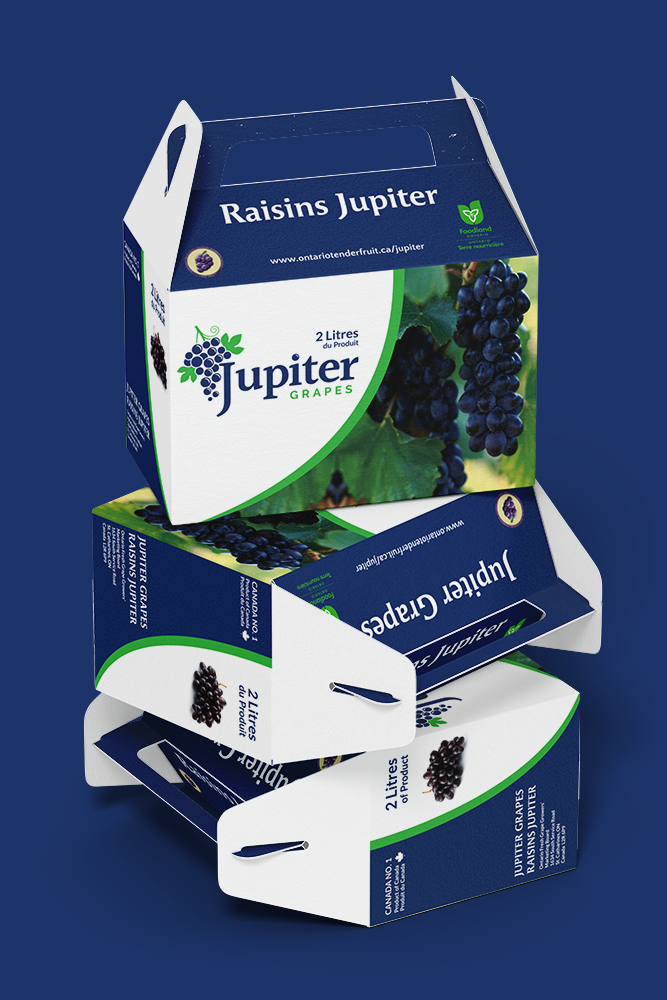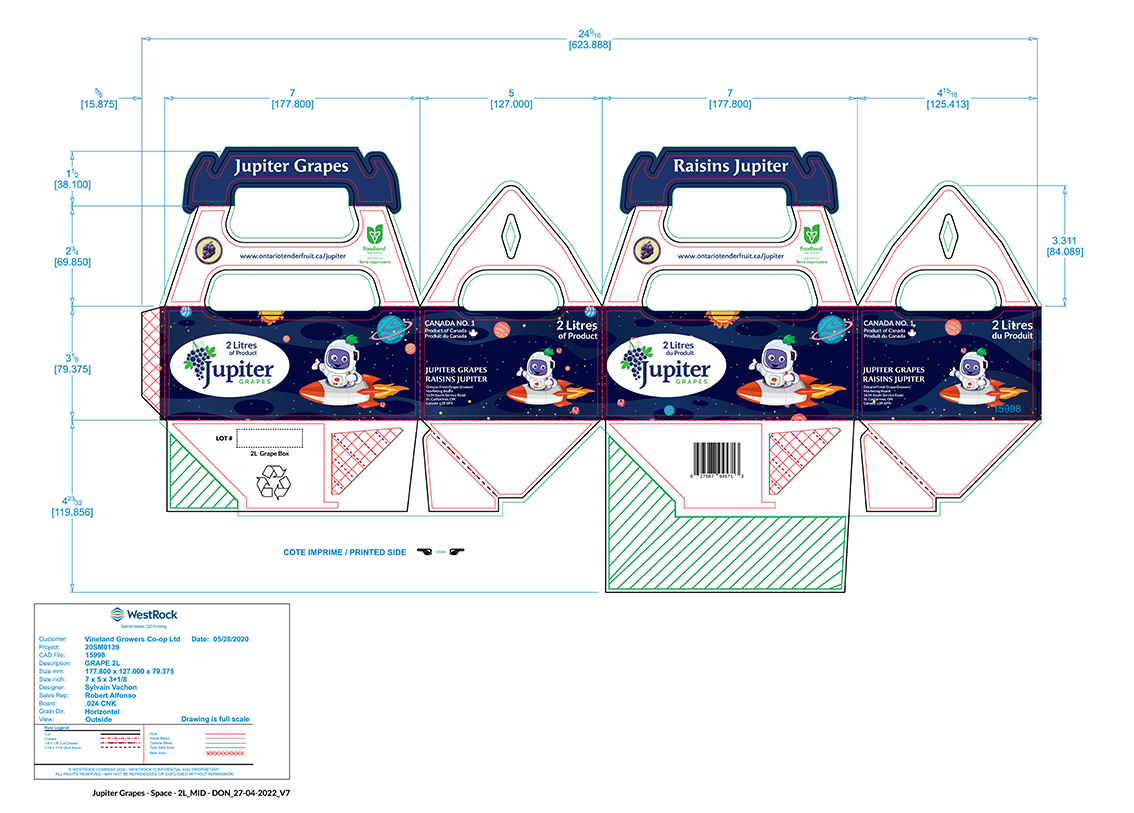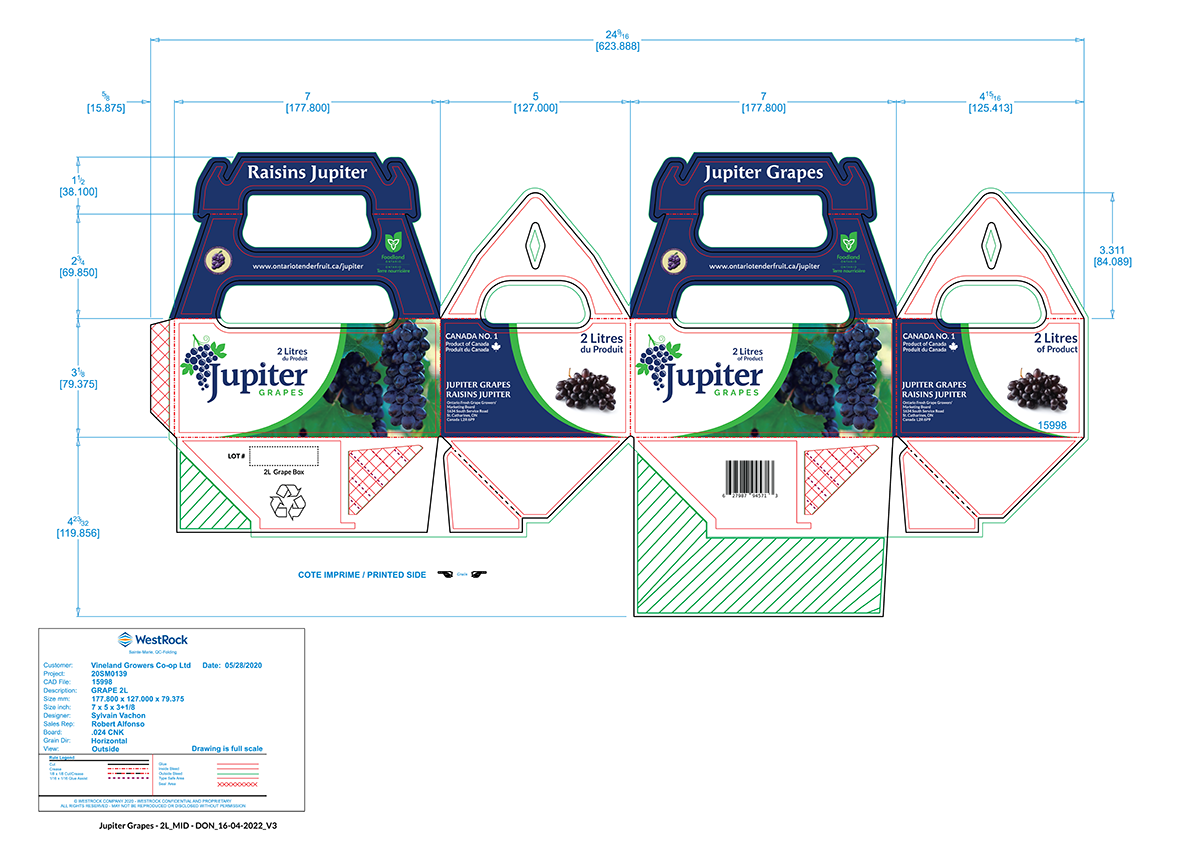 RATIONALE
Ontario Jupiter Grapes® have oval-shaped, blueish purple seedless berries on large clusters. The skins are not too tough or too tart. They have a mild but pleasant flavour and a distinct flowery "Muscat-type" aromatic profile. Jupiter Grapes® are very different from the regular grapes sold at the supermarket.(ontariotenderfruit.ca)

This project was a packaging rebranding project in which the client wanted to create two designs, one that was primarily image-based and one that had illustrations as the main graphic element.

According to Jupiter Grapes consumer data, customers were more inclined to gravitate towards paper packaging, as it's more sustainable than the other available options in the market, such as plastic grape bags. The two box sizes that will be selling this product are the 1.5L and the 2L paper boxes; both sizes required that the two different design styles had to work for a 1.5L and a 2L paper box package dieline.

Both designs had a requirement of specific copy and logos that had to be included and had a minimum size, so when they were printed, they would still be legible.

The photo-based design aims toward an adult consumer-based market, due to its simplistic and corporate design style. Whereas the illustration-based design focuses on a younger consumer demographic; as it plays with the Jupiter portion of the name, by the use of an astronaut floating in space, connected to his spaceship, in which they are both near the planet Jupiter.

Overall, both designs successfully reflect the brand's identity and work with their respective consumer demographic. The client will further explore both designs, by taking them to market and seeing which one will do better in sales, and then keep whichever appeals to their clientele better.